Global Workforce Intelligence
Gain total talent intelligence for control and visibility of the entire workforce (employee and non-employee) in one platform.
We've made total talent intelligence a reality
Imagine you have 20,000 workers across 20 countries. But you can only accurately report on 20% of them. Until now, this has been the reality for most companies.
With Global Workforce Intelligence, you can see and analyze data from your entire workforce – employees and non-employees – all in one platform.
Visibility and control over the entire workforce
Benefits Include:
Visualize the total workforce mix across teams globally
Improve efficiencies to reallocate resources and save time
Minimize compliance risk with decision guidance for accurate worker classification
Streamline workflow with a single place to request work
Ensure compliance with 'always on' audit of all workflows and system actions
Effectively manage risk and detect employment regulation, tax, and cost anomalies
Learn more
Value-driven intelligence
Total workforce navigator - Real-time visibility
Worker hub - Single request location for all work and workers
Onboarding/offboarding workflows - Automated worker management
Front door - A single place to request work
Compliance anomaly engine - Proactively manage risk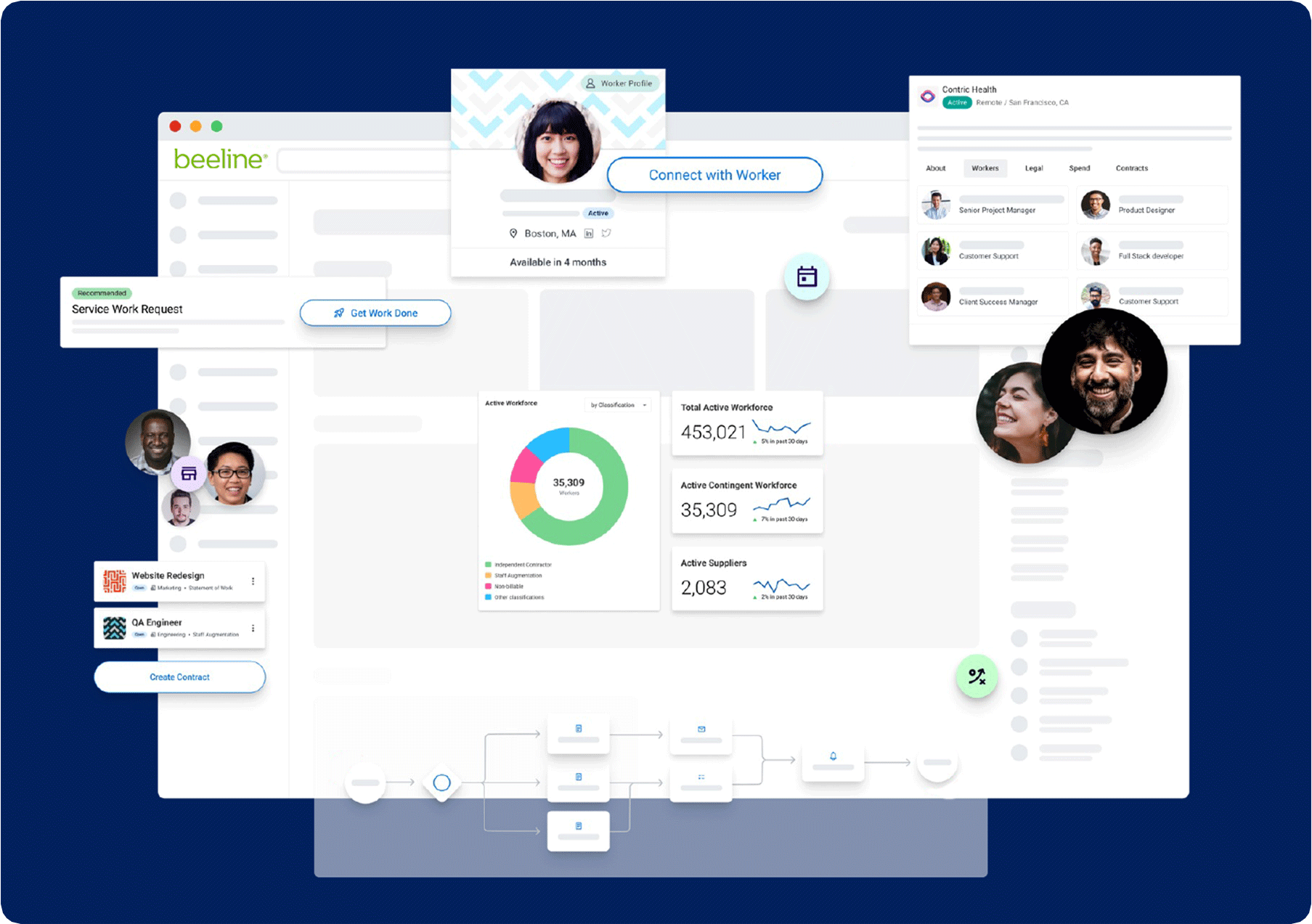 Imagine the results you could achieve with one platform that captures your total talent.
One solution for your total workforce
"We now think about talent more proactively to strategically consider what we need to get work done... expanding visibility for all populations, for cohesive strategic thinking."
– Cyber Security