Bring your total workforce into focus
Achieve full workforce compliance and long-term cost-savings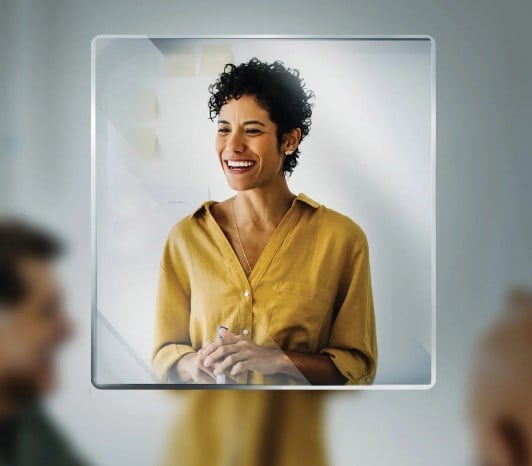 Total workforce compliance is not a choice - visibility is the answer
To make sure your entire workforce is fully compliant - employees and non-employees - you need total visibility. With a simple added layer to your current vendor management system, you can overcome misclassifications and secure cost-savings previously hidden from you.
Do you know...?
who all of your workers are?
where all of your workers are?
how much your total workforce costs?
who is doing what work? If their access is correct?
if the correct worker type is used?
If not, talk to our experts to find out how total talent visibility can help you control costs and minimize risks.
Without full visibility, you face a variety of risks
Security, health, and safety regulations
Financial irregularities
Failure to adhere to company policies
Misclassification and co-employment legislation
Inaccurate DE&I reporting
Risk of paying too much for workers, services, or work quality you are not receiving
Employment standards violations
Most of all, you may face penalties if you are unable to identify and mitigate regulatory and statutory risks.
Talk to our experts to get the visibility your business needs!
How serious are these risks?
One company recently agreed to pay $46.5 million to settle complaints that it misclassified more than 300,000 delivery workers as independent contractors.
Real solutions, real results
A biopharmaceutical leader discusses their journey to total talent visibility.

Listen to a transparent and open conversation from our client about the journey and challenges of gaining 100% total talent visibility of their workforce.

Watch the webinar
Focus on your path toward total talent management
Imagine having a comprehensive view of every worker, from employees to contractors, vendors, and more. No more hidden risks, no more costly surprises.

A total talent strategy is the first step toward maximising the potential of your workforce.
Bring your total workforce into focus
Most organizations have a complete and detailed record of all their employees. But they don't know who or where all their non-employee workers are.
This blind spot can lead to many very expensive types of risk.
Learn how your business can get real-time visibility of all types of workers to reduce risks.
Clarity helps you control costs, minimize risks
A NEW SOLUTION TO REDUCE WORKFORCE RISK THROUGH TOTAL WORKFORCE VISIBILITY AND COMPLIANCE.
Introducing Beeline Global Workforce Intelligence
Beeline's Global Workforce Intelligence (GWI) solution lets you see your entire workforce – employees and non-employees - in one software application.
Say goodbye to workforce confusion and hello to clarity with Beeline.