Unleash the power of total workforce visibility
A one-system solution that brings all your workers together for compliance and efficiency excellence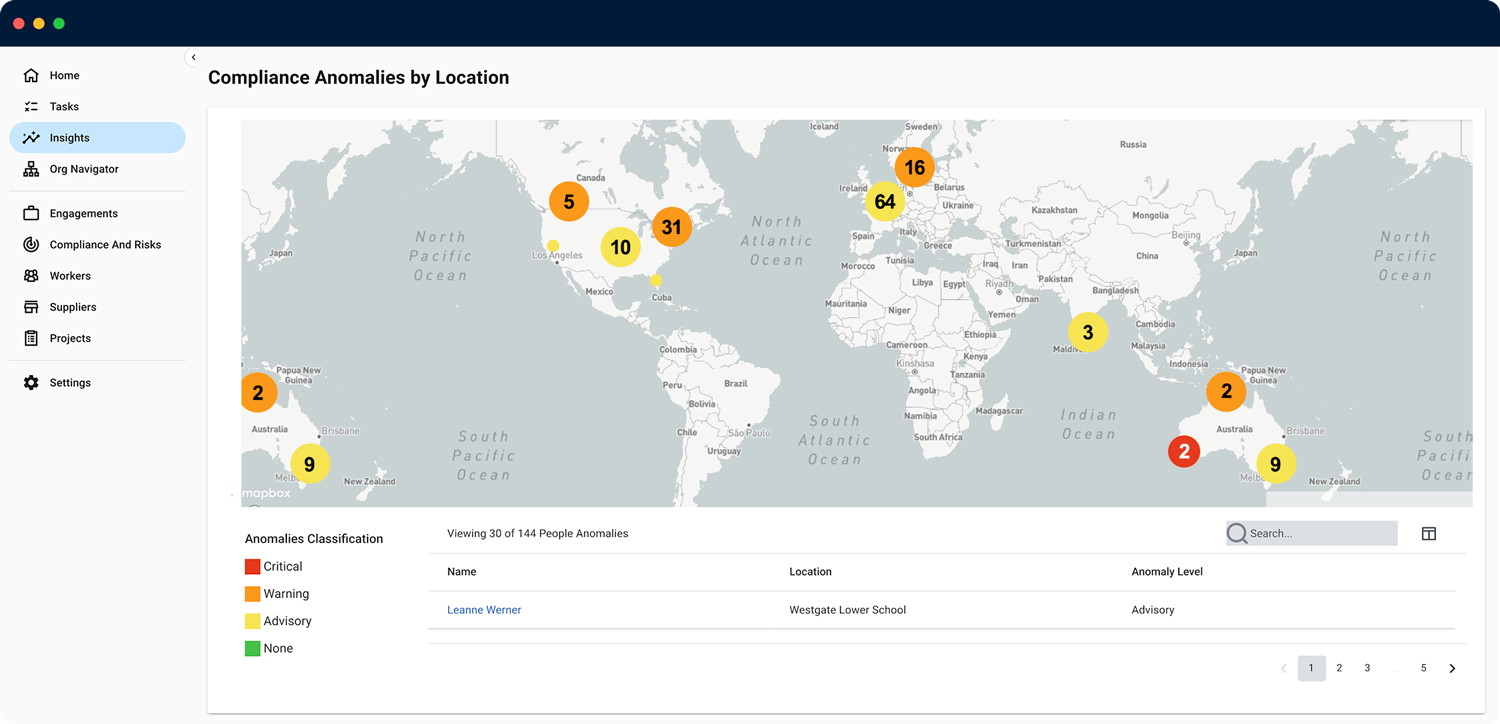 A new solution to reduce workforce-associated risk
through total visibility and compliance
Clarity for your business
Say goodbye to workforce confusion and hello to clarity with Beeline.
Today's complex workforce landscape creates a critical challenge. This requires you to ensure compliance across your entire workforce.
Our fact sheet highlights how you can gain that visibility and control over your entire workforce and easily mitigate compliance risks.
With clarity you control compliance, risk, cost, and more —embrace visibility and assess your risk today!
Visualize your entire workforce in one view
Don't let multiple systems create confusion and blur your focus. Get real-time visibility of your entire workforce in one place — globally mapped or organizationally structured. The choice is yours.
Identify and mitigate compliance risks
Acquire peace of mind with highly configurable, and easy to manage compliance alerts. Whether global or local (financial, regulatory, or procedural), ensure full clarity of your entire workforce.
Find the right talent, at the right time — hassle-free
With our data-driven and automated omni-channel management solution, worker requests are simplified, allowing you to secure the right match for the right role, every time. It's as easy as 1, 2, 3!
Secure accurate worker classification
With pre-configured forms, workflows, reports, and more, you can strategically monitor worker classification accuracy for cost efficiency and to prevent a lapse in compliance obligations.
Achieve compliance through visibility and with confidence
Stay ahead of regulatory and reputational risk
Set proactive alerts to identify and mitigate compliance risks globally or locally
Configure compliance rules (i.e., certifications, pay equity, tenure, wage and hour, etc.)
Ensure compliance with an "always on" audit of workflows and system actions
Detect, remediate, and mitigate compliance risk in real-time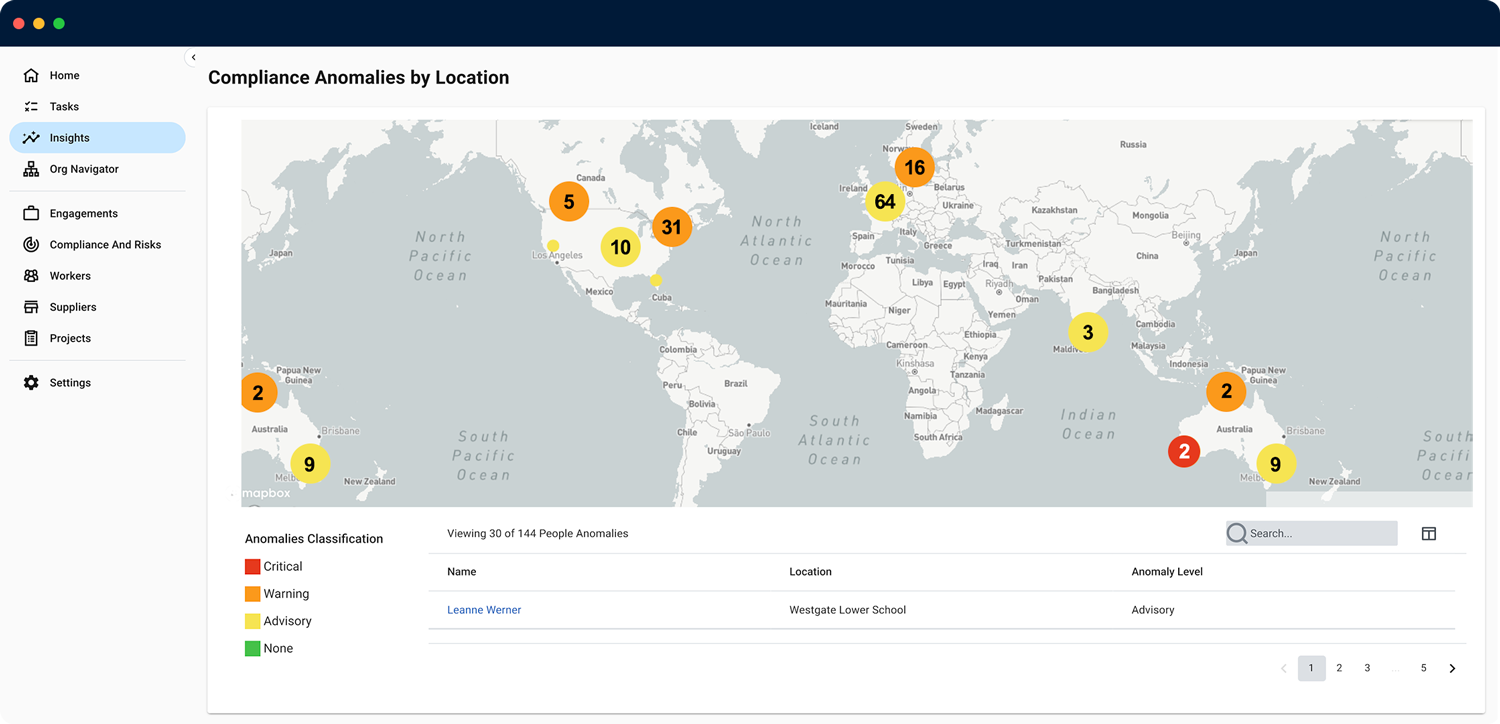 Unlock workforce potential and drive results
See your workers by worker type to avoid misclassification and possible fines
See your workforce by worker classification to quickly compare Statement of Work (SOW) and contingent workers to identify the best fit for the job
Eliminate manual processes and exponentially increases data-driven efficiency
View workforce compliance environment, worker engagement details (including job requirements), location and on-/offboarding checklists

Easily integrate any size HR organizational structure, including location, cost center, and more