Shift-based Workforce
Solve the complex staffing needs associated with high-volume, shift-based work.
SHIFT-BASED WORKFORCE SOLUTIONS
High-volume staffing is highly transactional and dynamic. When hiring factory workers, drivers, nurses, security, hospitality labor, call center personnel, or other shift-based workers, companies need a contingent labor management software that is fit-for-purpose. Our High-Volume Workforce solution caters to shift-based work with an innovative approach to scheduling, time and attendance, complex rate calculations, and invoicing.
Benefits include:
Shift scheduling
Worker credentialing
Attendance management
SMS/text enabled communications & verifications
Time in/out; including facial recognition
Onboarding/offboarding
Rate calculations for shift differentials
Learn more
Drastically improve shift-based workforce management
Beeline is the only comprehensive solution for managing all types of contingent labor effectively and elegantly - with end-to-end capabilities and functionality to source and manage the full spectrum of the extended workforce, from white collar professional workers to the more transactional, high-volume segment such as blue-collar.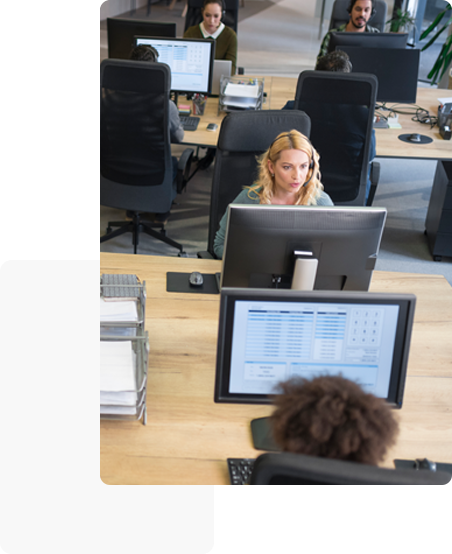 PEOPLE-FIRST EXTENDED WORKFORCE PLATFORM
See the difference for yourself
Beeline solutions go far beyond the vendor management system (VMS). Beeline Extended Workforce Platform is a comprehensive cloud-based platform for extended workforce engagement, management, and optimization. Addressing every phase of the extended workforce life cycle, from sourcing and onboarding to offboarding and reassignment, the extended workforce platform connects businesses, talent suppliers, and people in one central, secure ecosystem that fuels business productivity.