Workforce Management Solutions
Decades of VMS success built into the world's first Extended Workforce Platform.
EXTENDED WORKFORCE SOLUTIONS
Our future-forward platform solves the complexities of managing the extended workforce. Beeline Vendor Management System (VMS), with its unrivaled user experience and comprehensive extended workforce solutions, is at the core of the world's first Extended Workforce Platform.
Benefits include:
Powerful layers - Over two decades of workforce data, meaningful user experience, and seamless integrations come together to solve the challenges of external workforce management today.
Connecting all users - Clients and their managed service providers who create the demand for work, suppliers who curate and employ talent, and the talent who produce outcomes through one cloud-based platform.
Built with you in mind - Companies, managed service providers, suppliers, and talent gain more value from greater user experiences, more data, and better connectivity.
Learn more
Improve your workforce agility with innovative solutions
Today's contingent workforce programs are shifting their focus from spend control to talent sourcing and providing workforce agility. Beeline Extended Workforce Platform solutions give you the tools you need to take full advantage of new talent sources and new ways of working.
Today as much as 40% of a company's total workforce is made up of external talent, allowing businesses to access hard-to-find skills and scale their workforces in real time to meet changing market needs.
Companies are growing their use of non-employees. Talent management and human resource professionals are looking for data on non-employees at the same depth and detail they have in their ATS, HCM, and ERP systems. However, increasing legislation around employment and benefits demand this workforce be engaged and managed in a "safe harbor" wholly and separately from the full-time employee workforce – allowing companies to maintain separate relationships and still understand this population deeply.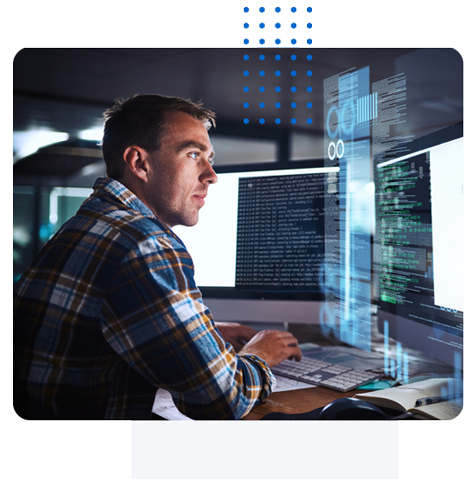 PEOPLE-FIRST EXTENDED WORKFORCE PLATFORM
See the difference for yourself
Beeline solutions go far beyond the vendor management system (VMS). Beeline Extended Workforce Platform is a comprehensive cloud-based platform for extended workforce engagement, management, and optimization. Addressing every phase of the extended workforce life cycle, from sourcing and onboarding to offboarding and reassignment, the extended workforce platform connects businesses, talent suppliers, and people in one central, secure ecosystem that fuels business productivity.