Customer Success
Your success is the only thing that really matters.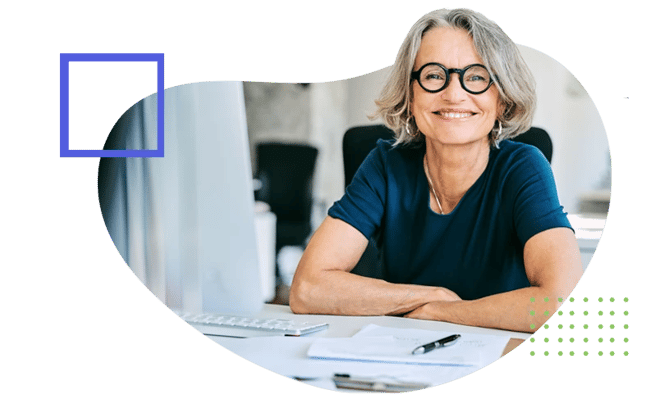 CUSTOMER-FIRST
Beeline has the only extended workforce management service model that puts customers' interests first and takes the responsibility of operating a mission-critical system seriously. We put service first in every interaction, from customers and partners to our own colleagues. As a Beeline client, you can be confident in the technology powering your workforce and know that you have a partner with you every step of the way.
Hear firsthand from our valued customers and partners...
Benefits include:
Hands-on, consultative approach to enable better outcomes for your program today and in the future
Support, guidance, and best practices from the most experienced, most knowledgeable team of experts in the industry
Named Client Relationship Manager responsible for providing strategic guidance – increasing your long-term program success including high value for your stakeholders
Named Client Operations Manager responsible for day-to-day operational oversight and technological deliverables
Learn more
Ensure your success with expert guidance at every step
Managing an agile, flexible workforce is a journey, not a destination. It takes a strong, dedicated team to keep you moving in the right direction no matter what comes your business' way.
For the life of your program, it is our mission to work with you — collaboratively and responsively — to see that you get everything you need to realize the full value of your system. That is our definition of unparalleled service.
Collaborative solution design support
This team collaborates with you to understand your needs and objectives and recommend products and solutions to meet your specific requirements.
Dedicated implementation team
Our implementation team consists of Project Managers, Implementation Consultants, Integration Consultants, and Financial resources who have a deep knowledge of Beeline products and solutions. They serve as the go-to technical resource to provide you innovative, value-add solutions and features to design the ideal client environment and ensure your program is setup for success.
Strategic and operational account management
After implementation, these client management teams work hand-in-hand with you to provide strategic council and direction, while also supporting your program team with day-to-day operations and deliverables.
Client-influenced product innovation
You are at the center of all we do
By listening and understanding our customer's needs, we focus on what is valuable and important for you and your organization. We combine that with a level of ingenuity and innovation that keep your program cutting edge and future proof.
We make this happen in big ways and small, from our annual customer conference to regular check-ins with your account team as well as our online community and client advisory council. Our customers directly influence our strategy by regularly voicing their thoughts on planned, new, and future product development. As a result, Beeline customers think of us as an extension of their teams – and that's how we think of ourselves.
PEOPLE-FIRST EXTENDED WORKFORCE PLATFORM
See the difference for yourself
Choosing a VMS isn't simply about checking boxes against how current functionality fits your static list of needs. You're making an investment in your future workforce and business processes as well. We believe our service is just as important as our technology in enabling your long-term success. With Beeline as your partner, you can be confident that regardless of your program's size, we are focused on your success and on delivering the best-in-class extended workforce management program your organization needs and deserves.