Direct Sourcing and Talent Pools
Leverage your brand equity to recruit your most valuable asset – your talent.
UNLOCK THE POWER OF DIRECT SOURCING WITH BEELINE
effective sourcing strategy knows the value of your supply chain and aims to leverage their vast capabilities while introducing creative, cost-effective means to find new talent. With our market-leading direct sourcing solution, you get direct access to expanded pools of qualified talent, all from within Beeline. This seamless solution integrates your private talent pool into the sourcing process, from requisition through settlement, with full compliance and data security.
Benefits include:
Lowering direct sourced worker markups by an average of 30-40%
Reducing talent acquisition costs by an average of 10-20%
Optimizing traditional supplier markups for niche or hard-to-fill
Introducing new talent channels to reduce unnecessary talent acquisition costs for positions that are easily filled
Expanding pools of talent with ideal resource attributes – great culture fit, accelerated time-to-productivity, and low acquisition cost
Learn more
Future-proof your workforce with an agile mix of talent that's ready to flex with economic demands by using your brand power - giving you the competitive edge as the "employer of choice" in today's market.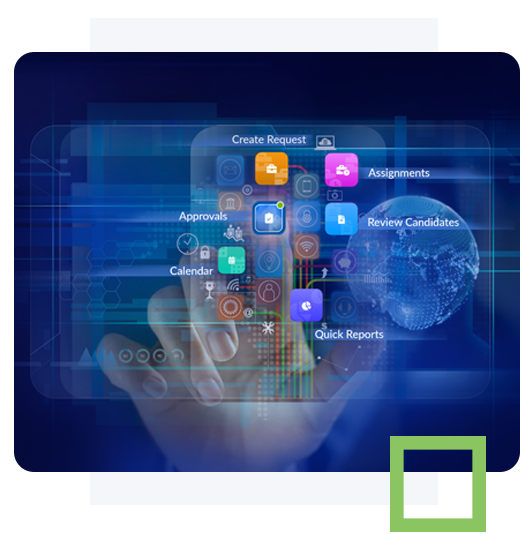 PEOPLE-FIRST EXTENDED WORKFORCE PLATFORM
See the difference for yourself
Beeline solutions go far beyond the vendor management system (VMS). Beeline Extended Workforce Platform is a comprehensive cloud-based platform for extended workforce engagement, management, and optimization. Addressing every phase of the extended workforce life cycle, from sourcing and onboarding to offboarding and reassignment, the extended workforce platform connects businesses, talent suppliers, and people in one central, secure ecosystem that fuels business productivity.